This page as well as our breeding program is dedicated to our beloved JRT Lucky, she is always in our hearts.
RIP born 10-9-97....died 8-5-2002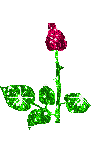 Lucky
Lucky was given to my daughter by her grandmother for Christmas in 1997. I had the advantage of knowing ahead of time. My mother-in-law's Jack had puppies and she discussed giving one to Erin as a surprise. She was giving a puppy to her other grandchild of my sister-in-law as well. I had the chance to bond with the puppies from an early age before they were ready to go to new homes. It truly was a joy. Come Christmas day, it was so funny, my father-in-law handed Erin a present. When she opened it, she found that she had been given dog food. She was quite puzzled and asked what was it for. Her grandmother then brought Lucky out from behind her back and gave it to her. She was so excited, it was her best present ever.
Lucky fit in right away of course and she followed Erin everywhere, she slept in her bed, went for walks and was endless in her play. She brought so much joy and love into our family and forever made us a Jack loving family. In 2001, we decided to get her a mate, Petey. They had lots of fun together and made us laugh. Then 8 months later, just a few short months before her 5th birthday, she came into heat and we decided to try to have puppies. This would have been her second litter as she had a litter with another male a year and a half earlier. About a week after breeding we noticed Lucky appeared to not be feeling well. After just lying around not eating or doing anything we took her to the vet.
After describing her symptoms the vet decided to take an x-ray having an idea of what might be wrong. Unfortunately she was right. Lucky had pyrometra. This we found out was common for females. I won't go into details for now, but basically it's a bacterial infection that breeding females can get. The only cure is to do a hysterectomy and it gave her a 50/50 chance of survival. We clung to every shred of hope that she would make it. She was a strong fighter. She flat lined and came back three times after the surgery, but after the fourth she did not make it back to us. Needless to say we were heartbroken.
It is still very hard to talk about. I am in tears now just typing this. It is best to fix your female as soon as you can if you do not intend to breed to avoid this horrible thing. If you do decide to breed, just be aware of the symptoms. The earlier you notice, the better survival chances she will have. Now that you have heard her sad story please click on the link to find out more about this disease.
Lucky Jacks Petey Chase
R.I.P. born 3-4-2000 died 6-6-2007
We got Petey just after Easter 2000. He was adopted as a mate for our dear Lucky. He has always been a very sweet and loving Jack. He loved the kids to pieces. He loved to play ball and tug-a-war. He also loved to get attention by continually chasing his tail. That is how we got his middle name lol. When the kids would be upset crying he would run over to them and start licking their faces until their tears became laughter.
He lived a good life and had lots of babies. He passed on his excellent temperament to all of his and Daisy's pups. Before we moved from Maine, he bred to a female from Otisfield and I am so happy that we decided to keep one of his son's, Ozzy. Now we have a piece of him even though he is gone. We never kept any of his babies before because we didn't want to risk in breeding. Our plans were to fix him and Daisy after their next litter in the spring and keep one of their pups to continue their excellent genes. I guess we will have to do it a little differently now.
He was 7 years old and already had lots of gray throughout his mask. He was overweight due to our living conditions these past few months. I believe he also got used to the cold Maine weather and it is very hot here. With all 3 females in heat and us not letting them mate (as I am not about to have a litter of pups in the travel trailer lol) he was getting very worked up. I believe that with a combination of the heat, him being worked up and his weight, his little heart just gave out on him. It could have also been possibly heat stroke.
We gave him a proper burial in our woods within a beautiful spot so he will always be close by. I will never forget our beautiful Petey he will always be with us and in our hearts.

| | | |
| --- | --- | --- |
| Awarded by: Next Day Pets | | |
| | | |
|   |   |   |

Brand new to Lucky Jacks....Our Forum!! Find useful articles, training tips, chat and make friends! Please do more than browse! Sign up and join our community. Leave your comments and questions. We hope you stick around!
| | | |
| --- | --- | --- |
| Awarded by: Next Day Pets | | |
|   |   |   |
Copyright © 2003 - 2009
Lucky Jacks / Melissa Laro
All images property of Lucky Jacks
You may not copy or use them without written consent.